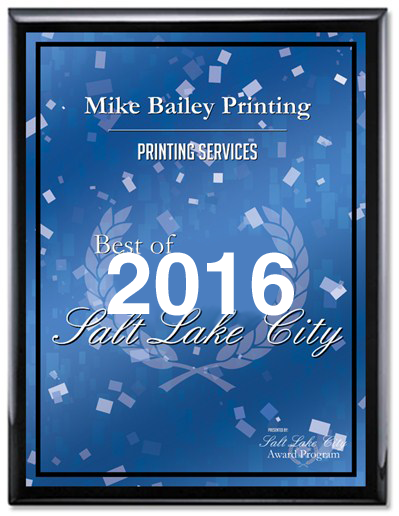 Social Networking


By appointment only. Contact us today!
Phone (801) 597-1456
12237 S 3900 W
Riverton, UT 84065
Mike Bailey Printing is a Printing Brokering Company with over 38 years of experience in managing printing products, selling printing, advertising, and publishing a myriad of publications, books, directories, and catalogs for many types of organizations both private, public, and for governmental entities.
We are familiar with both sheet fed and offset printing and also digital printing. Whether your project is a simple business package or two-color brochure, or a 500 page full color catalog, we can handle the job from start to finish. We assure you with a quality printing job that you can be proud to put your name on. We specialize in excellent quality, great service, and low prices.
Mike Bailey Printing is familiar with every aspect of the printing business and can assure you of receiving the best quality in the quickest amount of time, and for the lowest price. We do the shopping for you. No need to call around for other quotes on your job as this is OUR job.